Originally posted on Qatar-Tribune.com Official Website | News | Last updated on 23/11/2017
A Copy of News Written by Qatar-Tribune.com Official Sports News
Shooting guard suffers a broken nose
Tribune News Network
DOHA
Qatar suffered a setback ahead of their first 2019 FIBA World Cup Asian qualifier against Kazakhstan as shooting guard Mohamed Hassan A Mohamed (aka Mizo Amin) had a blow on his nose during a practice session.
The incident took place on Tuesday when the 1.93m player got his nose broken and after the medical examination, he was ruled out of the opening match, which is due to take place at the Ali Bin Hamad Al Attiyah Stadium in Al Sadd on Friday at 6 pm.
The details of the incident were not available but the player has been sidelined for a few weeks. Their rivals Kazakhstan are scheduled to arrive in Doha on Thursday.
Qatar had injury worries even during the 2017 FIBA Asia Cup in Lebanon early. Mohamed, called Mizo Amin, got injured even during that event earlier this year but played matches despite bearing the pain.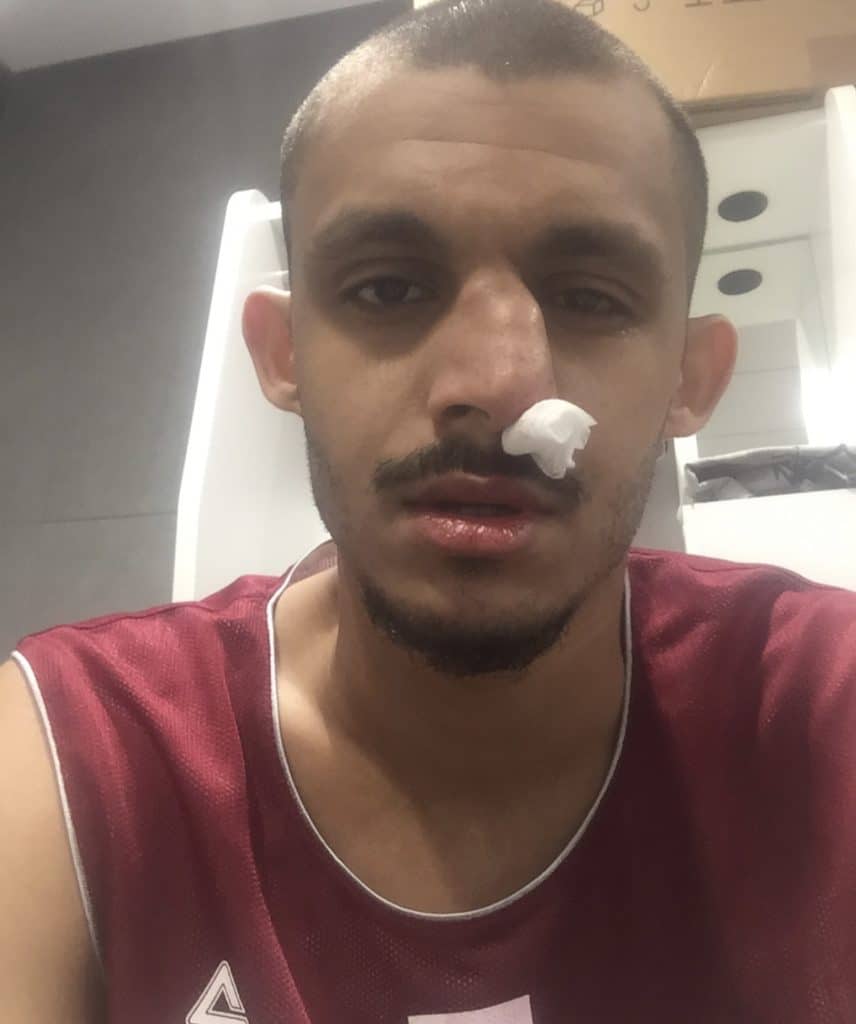 One more player on the roster, Sammy Monroe who was the lynchpin of the team, was also not able to figure in any match. As a result, Qatar could not play up to the expectations and eventually finished 13th, which was much below the target.
However, during the Asian qualifiers Group D, which also has FIBA Asia Cup runners-up Iran and Iraq, Qatar are expected to do better. They have recently hired the services of British coach Tim Lewis.
The coach is trying to improve the defensive and attacking tactics of the team and it has to be seen how Qatar can cope up with the absence of Mohamed in the first match. After that, they travel to Tehran to take on mighty Iran on November 27.
The national team held a work-out at the Attiyah Stadium on Wednesday and went through tactical moves.