Readers are leaders because they understand that knowledge is the key to success and reading books is a great source of that knowledge. Leaders read books because they know this is one of the best ways to learn things they don't know and to reinforce the things that they do know.
List of The Top 25 Books to Read
The 48 Laws of Power by Robert Greene
The 48 Laws of Power by Robert Greene
In the book that People magazine proclaimed "beguiling" and "fascinating," Robert Greene and Joost Elffers have distilled three thousand years of the history of power into 48 essential laws by drawing from the philosophies of Machiavelli, Sun Tzu, and Carl Von Clausewitz and also from the lives of figures ranging from Henry Kissinger to P.T. Barnum.
 
Some laws teach the need for prudence ("Law 1: Never Outshine the Master"), others teach the value of confidence ("Law 28: Enter Action with Boldness"), and many recommend absolute self-preservation ("Law 15: Crush Your Enemy Totally"). Every law, though, has one thing in common: an interest in total domination. In a bold and arresting two-color package, The 48 Laws of Power is ideal whether your aim is conquest, self-defense, or simply to understand the rules of the game.
The 4-Hour Workweek: Escape 9-5, Live Anywhere, and Join the New Rich
The 4-Hour Workweek: Escape 9-5, Live Anywhere, and Join the New Rich
Forget the old concept of retirement and the rest of the deferred-life plan–there is no need to wait and every reason not to, especially in unpredictable economic times. Whether your dream is escaping the rat race, experiencing high-end world travel, or earning a monthly five-figure income with zero management, The 4-Hour Workweek is the blueprint.

This step-by-step guide to luxury lifestyle design teaches:
• How Tim went from $40,000 per year and 80 hours per week to $40,000 per month and 4 hours per week
• How to outsource your life to overseas virtual assistants for $5 per hour and do whatever you want
• How blue-chip escape artists travel the world without quitting their jobs
• How to eliminate 50% of your work in 48 hours using the principles of a forgotten Italian economist
• How to trade a long-haul career for short work bursts and frequent "mini-retirements"

The new expanded edition of Tim Ferriss' The 4-Hour Workweekincludes:
• More than 50 practical tips and case studies from readers (including families) who have doubled income, overcome common sticking points, and reinvented themselves using the original book as a starting point
• Real-world templates you can copy for eliminating e-mail, negotiating with bosses and clients, or getting a private chef for less than $8 a meal
• How Lifestyle Design principles can be suited to unpredictable economic times
• The latest tools and tricks, as well as high-tech shortcuts, for living like a diplomat or millionaire without being either
Awaken the Giant Within : How to Take Immediate Control of Your Mental, Emotional, Physical and Financial Destiny!
Awaken the Giant Within : How to Take Immediate Control of Your Mental, Emotional, Physical and Financial Destiny!
Wake up and take control of your life! From the bestselling author of Inner Strength, Unlimited Power, and MONEY Master the Game, Anthony Robbins, the nation's leader in the science of peak performance, shows you his most effective strategies and techniques for mastering your emotions, your body, your relationships, your finances, and your life.

The acknowledged expert in the psychology of change, Anthony Robbins provides a step-by-step program teaching the fundamental lessons of self-mastery that will enable you to discover your true purpose, take control of your life, and harness the forces that shape your destiny.
THE PRINCE - NICCOLO MACHIAVELLI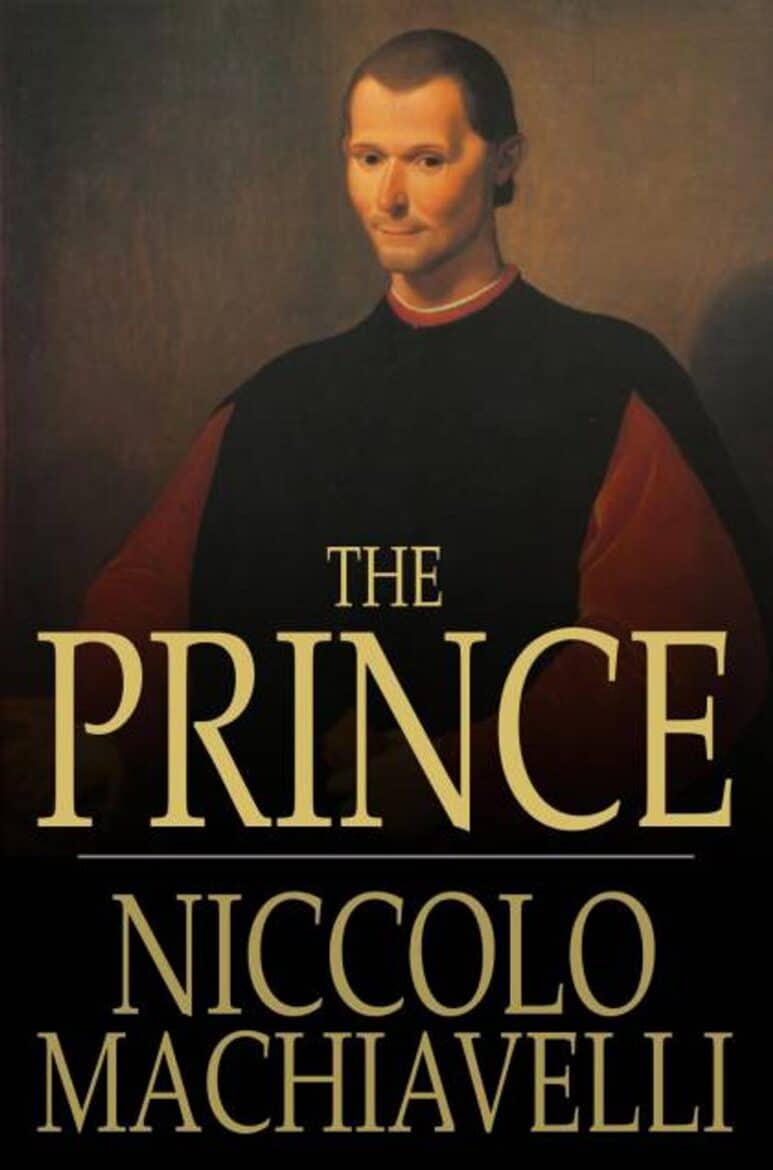 THE PRINCE - NICCOLO MACHIAVELLI
A new, beautifully laid-out, easy-to-read pocket edition of Niccolò Machiavelli's The Prince, based on Luigi Ricci's highly-readable 1921 translation.  The Prince is one of the most influential and important early works of modern philosophy and political theory, essential reading for anyone who wants to understand the politics of power, with applicable lessons and cautionary tales for life, government, business, international and foreign affairs, and management.  
This Pocket Edition is designed to be convenient to carry — the size of a typical mass market paperback, that can fit in a pocket, purse, briefcase, or backpack  — but with typeface large enough to be easily read and with margins wide enough to be marked-up by students of all ages.
Rich Dad Poor Dad: What the Rich Teach Their Kids About Money That the Poor and Middle Class Do Not!
Rich Dad Poor Dad: What the Rich Teach Their Kids About Money That the Poor and Middle Class Do Not!
It's been nearly 25 years since Robert Kiyosaki's Rich Dad Poor Dad first made waves in the Personal Finance arena.
It has since become the #1 Personal Finance book of all time… translated into dozens of languages and sold around the world.

Rich Dad Poor Dad is Robert's story of growing up with two dads — his real father and the father of his best friend, his rich dad — and the ways in which both men shaped his thoughts about money and investing. The book explodes the myth that you need to earn a high income to be rich and explains the difference between working for money and having your money work for you.

20 Years… 20/20 Hindsight
In the 20th Anniversary Edition of this classic, Robert offers an update on what we've seen over the past 20 years related to money, investing, and the global economy. Sidebars throughout the book will take readers "fast forward" — from 1997 to today — as Robert assesses how the principles taught by his rich dad have stood the test of time.

In many ways, the messages of Rich Dad Poor Dad, messages that were criticized and challenged two decades ago, are more meaningful, relevant and important today than they were 20 years ago.

As always, readers can expect that Robert will be candid, insightful… and continue to rock more than a few boats in his retrospective.

Will there be a few surprises? Count on it.

Rich Dad Poor Dad…
• Explodes the myth that you need to earn a high income to become rich
• Challenges the belief that your house is an asset
• Shows parents why they can't rely on the school system to teach their kids
about money
• Defines once and for all an asset and a liability
• Teaches you what to teach your kids about money for their future financial
success
THE LAWS OF HUMAN NATURE BY ROBERT GREENE
THE LAWS OF HUMAN NATURE BY ROBERT GREENE
From the #1 New York Times-bestselling author of The 48 Laws of Power comes the definitive new book on decoding the behavior of the people around you

Robert Greene is a master guide for millions of readers, distilling ancient wisdom and philosophy into essential texts for seekers of power, understanding and mastery. Now he turns to the most important subject of all – understanding people's drives and motivations, even when they are unconscious of them themselves.

We are social animals. Our very lives depend on our relationships with people. Knowing why people do what they do is the most important tool we can possess, without which our other talents can only take us so far. Drawing from the ideas and examples of Pericles, Queen Elizabeth I, Martin Luther King Jr, and many others, Greene teaches us how to detach ourselves from our own emotions and master self-control, how to develop the empathy that leads to insight, how to look behind people's masks, and how to resist conformity to develop your singular sense of purpose. Whether at work, in relationships, or in shaping the world around you, The Laws of Human Nature offers brilliant tactics for success, self-improvement, and self-defense.
Think and Grow Rich: The Landmark Bestseller Now Revised and Updated for the 21st Century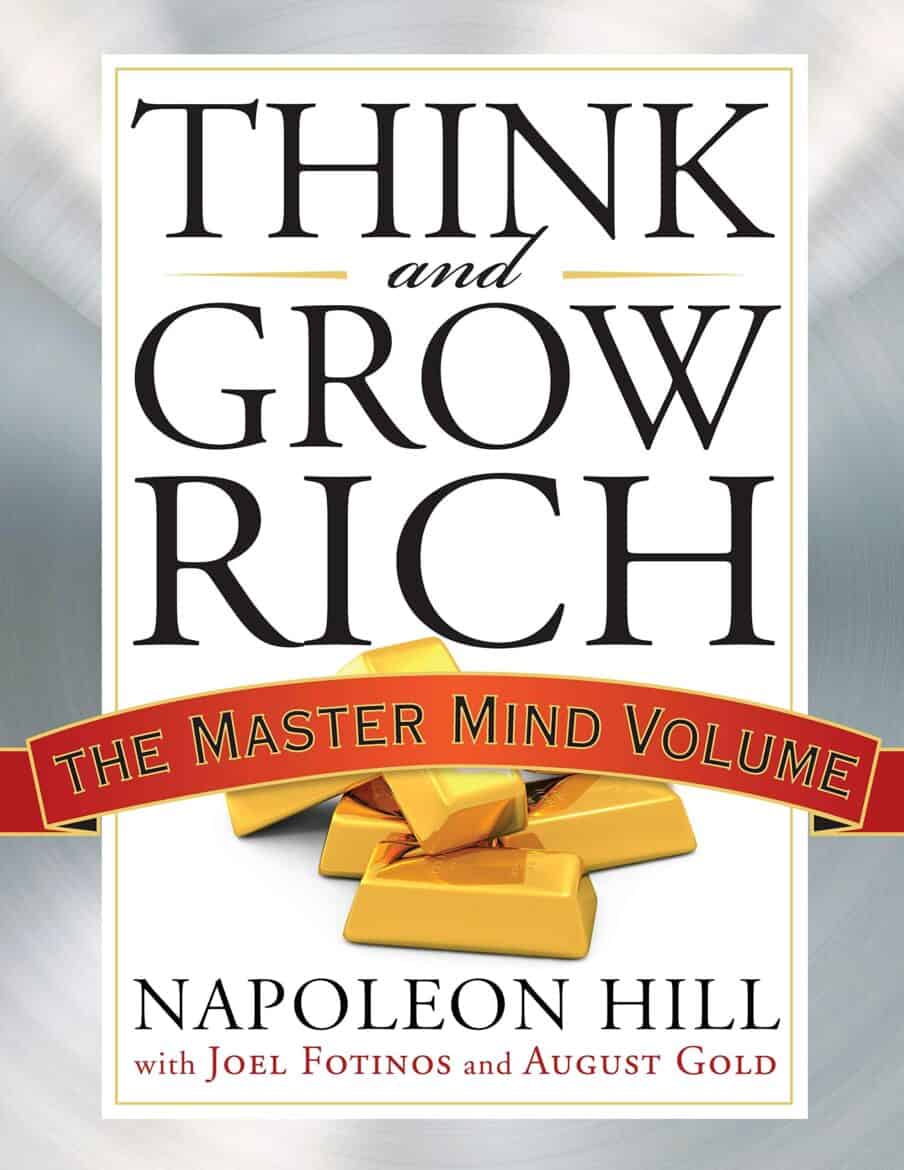 Think and Grow Rich: The Landmark Bestseller Now Revised and Updated for the 21st Century
Think and Grow Rich has been called the "Granddaddy of All Motivational Literature." It was the first book to boldly ask, "What makes a winner?" The man who asked and listened for the answer, Napoleon Hill, is now counted in the top ranks of the world's winners himself.
The most famous of all teachers of success spent "a fortune and the better part of a lifetime of effort" to produce the "Law of Success" philosophy that forms the basis of his books and that is so powerfully summarized in this one.
In the original Think and Grow Rich, published in 1937, Hill draws on stories of Andrew Carnegie, Thomas Edison, Henry Ford, and other millionaires of his generation to illustrate his principles. In the updated version, Arthur R. Pell, Ph.D., a nationally known author, lecturer, and consultant in human resources management and an expert in applying Hill's thought, deftly interweaves anecdotes of how contemporary millionaires and billionaires, such as Bill Gates, Mary Kay Ash, Dave Thomas, and Sir John Templeton, achieved their wealth. Outmoded or arcane terminology and examples are faithfully refreshed to preclude any stumbling blocks to a new generation of readers.
The 7 Habits of Highly Effective People (30th Anniversary Edition)
The 7 Habits of Highly Effective People (30th Anniversary Edition)
New York Times bestseller—over 40 million copies sold*
*The #1 Most Influential Business Book of the Twentieth Century*

One of the most inspiring and impactful books ever written, The 7 Habits of Highly Effective People has captivated readers for nearly three decades. It has transformed the lives of presidents and CEOs, educators and parents—millions of people of all ages and occupations. Now, this 30th anniversary edition of the timeless classic commemorates the wisdom of the 7 Habits with modern additions from Sean Covey.

The 7 Habits have become famous and are integrated into everyday thinking by millions and millions of people. Why? Because they work!

With Sean Covey's added takeaways on how the habits can be used in our modern age, the wisdom of the 7 Habits will be refreshed for a new generation of leaders.

They include:
Habit 1: Be Proactive
Habit 2: Begin with the End in Mind
Habit 3: Put First Things First
Habit 4: Think Win/Win
Habit 5: Seek First to Understand, Then to Be Understood
Habit 6: Synergize
Habit 7: Sharpen the Saw

This beloved classic presents a principle-centered approach for solving both personal and professional problems. With penetrating insights and practical anecdotes, Stephen R. Covey reveals a step-by-step pathway for living with fairness, integrity, honesty, and human dignity—principles that give us the security to adapt to change and the wisdom and power to take advantage of the opportunities that change creates.
The Magic of Thinking Big
The Magic of Thinking Big
Millions of readers have acquired the secrets of success through The Magic of Thinking Big. Achieve everything you always wanted: financial security, power and influence, the ideal job, satisfying relationships, and a rewarding, happy life.

Set your goals high…then exceed them!

Millions of people throughout the world have improved their lives using The Magic of Thinking Big. Dr. David J. Schwartz, long regarded as one of the foremost experts on motivation, will help you sell better, manage better, earn more money, and—most important of all—find greater happiness and peace of mind.

The Magic of Thinking Big gives you useful methods, not empty promises. Dr. Schwartz presents a carefully designed program for getting the most out of your job, your marriage and family life, and your community. He proves that you don't need to be an intellectual or have innate talent to attain great success and satisfaction—but you do need to learn and understand the habit of thinking and behaving in ways that will get you there. This book gives you those secrets!

Believe you can succeed and you will:

-Cure yourself of the fear of failure
-Think and dream creatively
-You are what you think you are
-Make your attitudes your allies
-Learn how to think positively
-Turn defeat into victory
-Use goals to help you grow
-Think like a leader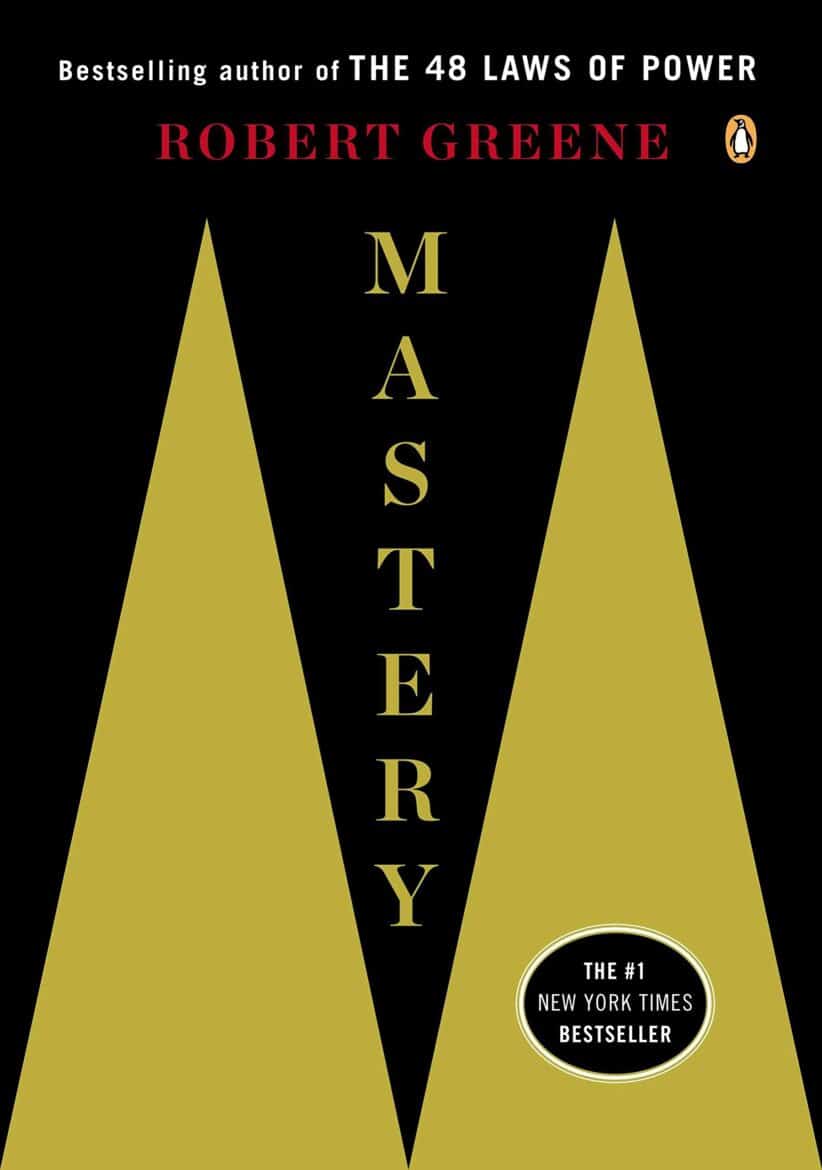 From the bestselling author of The 48 Laws of Power and The Laws of Human Nature, a vital work revealing that the secret to mastery is already within you.

Each one of us has within us the potential to be a Master. Learn the secrets of the field you have chosen, submit to a rigorous apprenticeship, absorb the hidden knowledge possessed by those with years of experience, surge past competitors to surpass them in brilliance, and explode established patterns from within. Study the behaviors of Albert Einstein, Charles Darwin, Leonardo da Vinci and the nine contemporary Masters interviewed for this book. 

The bestseller author of The 48 Laws of Power, The Art of Seduction, and The 33 Strategies of War, Robert Greene has spent a lifetime studying the laws of power. Now, he shares the secret path to greatness. With this seminal text as a guide, readers will learn how to unlock the passion within and become masters.
The Alchemist by Paulo Coelho
The Alchemist by Paulo Coelho
The Alchemist by Paulo Coelho continues to change the lives of its readers forever. With more than two million copies sold around the world, The Alchemist has established itself as a modern classic, universally admired.
Paulo Coelho's masterpiece tells the magical story of Santiago, an Andalusian shepherd boy who yearns to travel in search of a worldly treasure as extravagant as any ever found.
The story of the treasures Santiago finds along the way teaches us, as only a few stories can, about the essential wisdom of listening to our hearts, learning to read the omens strewn along life's path, and, above all, following our dreams.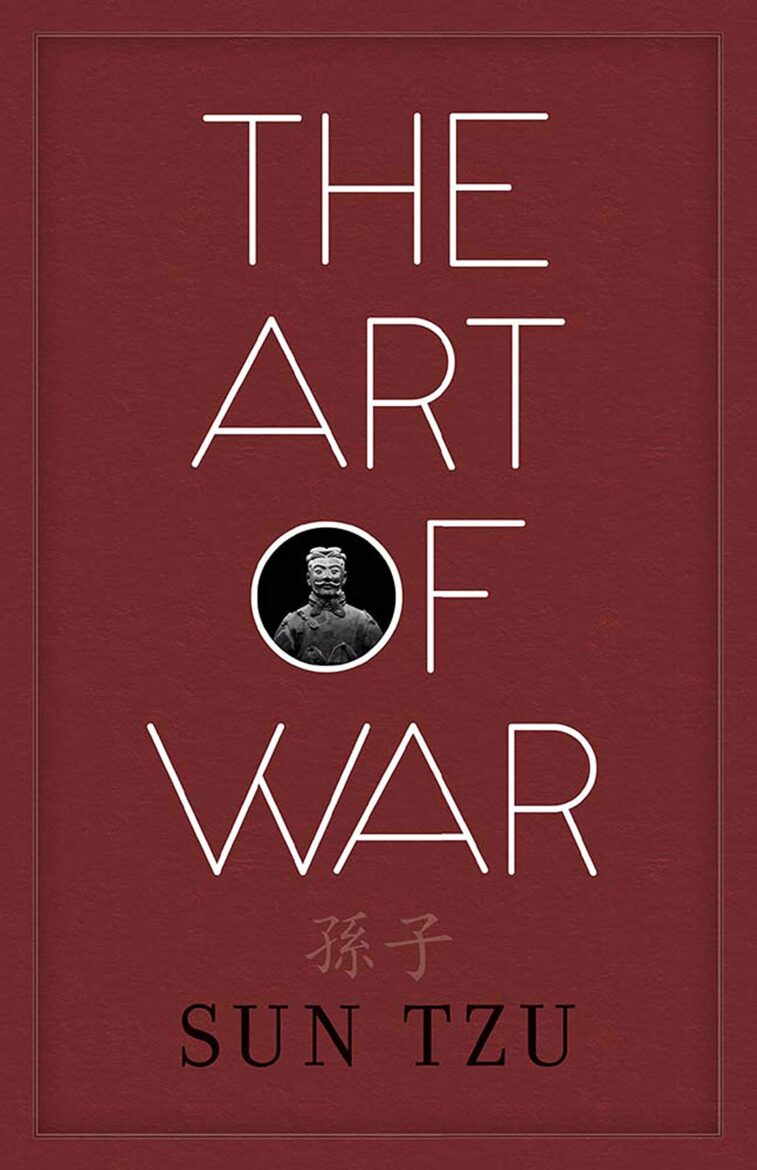 Let your plans be dark and impenetrable as night, and when you move, fall like a thunderbolt. – Sun Tzu

The Art of War is the earliest-known and most famous treatise on military science. Written by military general Sun Tzu in Ancient China, it provides tactical advice on war strategy and how to adjust your approach in ever-evolving situations.

Despite being written over two thousand years ago, its shrewd and penetrating theories are used today as a source of insight into many areas of life, including leadership and corporate strategy.

This elegant, compact gift-edition features gold-gilded page edges, ivory paper, golden foil stamping on the cover and beautiful illustrations within, making it the perfect gift for all readers interested in ancient Chinese wisdom.
The Science of Getting Rich
The Science of Getting Rich
The Science of Getting Rich: The Best Paperback Edition of The Science of Getting Rich
The Science of Getting Rich is the classic guide to creating wealth through the Law of Attraction. First published in 1910, a hundred years later it inspired Rhonda Byrne's bestselling book and movie, The Secret.According to Wallace D. Wattles, "There is a science of getting rich, and it is an exact science, like algebra or arithmetic. There are certain laws which govern the process of acquiring riches; once these laws are learned and obeyed by any man, he will get rich with mathematical certainty." The Science of Getting Rich will guide you in developing a vision, strengthening willpower, cultivating gratitude, and receiving life's abundant gifts.
What You'll Learn in this Book…
The Right to Be Rich
There is A Science of Getting Rich
Is Opportunity Monopolized?
The First Principle
Increasing Life
How Riches Come to You
Gratitude
Thinking in the Certain Way
How to Use the Will
Further Use of the Will
Acting in the Certain Way
Efficient Action
Getting into the Right Business
The Impression of Increase
The Advancing Man
Cautions & Concluding Observations.
"While the history books are filled with tales of obsessive, visionary geniuses who remade the world in their image with sheer, almost irrational force, I've found that history is also made by individuals who fought their egos at every turn, who eschewed the spotlight, and who put their higher goals above their desire for recognition." – from the Prologue

Many of us insist the main impediment to a full, successful life is the outside world. In fact, the most common enemy lies within: our ego. Early in our careers, it impedes learning and the cultivation of talent. With success, it can blind us to our faults and sow future problems. In failure, it magnifies each blow and makes recovery more difficult. At every stage, ego holds us back.

The Ego is the Enemy draws on a vast array of stories and examples, from literature to philosophy to history. We meet fascinating figures like Howard Hughes, Katharine Graham, Bill Belichick, and Eleanor Roosevelt, all of whom reached the highest levels of power and success by conquering their own egos. Their strategies and tactics can be ours as well.

But why should we bother fighting ego in an era that glorifies social media, reality TV, and other forms of shameless self-promotion?  Armed with the lessons in this book, as Holiday writes, "you will be less invested in the story you tell about your own specialness, and as a result, you will be liberated to accomplish the world-changing work you've set out to achieve."
Influence: The Psychology of Persuasion
Influence: The Psychology of Persuasion
Influence, the classic book on persuasion, explains the psychology of why people say "yes"—and how to apply these understandings. Dr. Robert Cialdini is the seminal expert in the rapidly expanding field of influence and persuasion. His thirty-five years of rigorous, evidence-based research along with a three-year program of study on what moves people to change behavior has resulted in this highly acclaimed book.

You'll learn the six universal principles, how to use them to become a skilled persuader—and how to defend yourself against them. Perfect for people in all walks of life, the principles of Influence will move you toward profound personal change and act as a driving force for your success.
MONEY Master the Game: 7 Simple Steps to Financial Freedom
MONEY Master the Game: 7 Simple Steps to Financial Freedom
Tony Robbins turns to the topic that vexes us all: How to secure financial freedom for ourselves and for our families. "If there were a Pulitzer Prize for investment books, this one would win, hands down" (Forbes).

Tony Robbins is one of the most revered writers and thinkers of our time. People from all over the world—from the disadvantaged to the well-heeled, from twenty-somethings to retirees—credit him for giving them the inspiration and the tools for transforming their lives. From diet and fitness, to business and leadership, to relationships and self-respect, Tony Robbins's books have changed people in profound and lasting ways. Now, for the first time, he has assembled an invaluable "distillation of just about every good personal finance idea of the last forty years" (The New York Times).

Based on extensive research and interviews with some of the most legendary investors at work today (John Bogle, Warren Buffett, Paul Tudor Jones, Ray Dalio, Carl Icahn, and many others), Tony Robbins has created a 7-step blueprint for securing financial freedom. With advice about taking control of your financial decisions, to setting up a savings and investing plan, to destroying myths about what it takes to save and invest, to setting up a "lifetime income plan," the book brims with advice and practices for making the financial game not only winnable—but providing financial freedom for the rest of your life. "Put MONEY on your short list of new books to read…It's that good" (Marketwatch.com).
How to Win Friends and Influence People by Dale Carnegie
How to Win Friends and Influence People by Dale Carnegie
You can go after the job you want…and get it! You can take the job you have…and improve it! You can take any situation you're in…and make it work for you!

Since its release in 1936, How to Win Friends and Influence Peoplehas sold more than 15 million copies. Dale Carnegie's first book is a timeless bestseller, packed with rock-solid advice that has carried thousands of now famous people up the ladder of success in their business and personal lives.

As relevant as ever before, Dale Carnegie's principles endure, and will help you achieve your maximum potential in the complex and competitive modern age.

Learn the six ways to make people like you, the twelve ways to win people to your way of thinking, and the nine ways to change people without arousing resentment.
Getting to Yes: Negotiating Agreement Without Giving In by Roger Fisher, William Ury, Bruce Patton
Getting to Yes: Negotiating Agreement Without Giving In by Roger Fisher, William Ury, Bruce Patton
Describes a method of negotiation that isolates problems, focuses on interests, creates new options, and uses objective criteria to help two parties reach an agreement Amazon.com description: Product Description: Since its original publication nearly thirty years ago, Getting to Yes has helped millions of people learn a better way to negotiate. One of the primary business texts of the modern era, it is based on the work of the Harvard Negotiation Project, a group that deals with all levels of negotiation and conflict resolution. Getting to Yes offers a proven, step-by-step strategy for coming to mutually acceptable agreements in every sort of conflict. Thoroughly updated and revised, it offers readers a straight- forward, universally applicable method for negotiating personal and professional disputes without getting angry-or getting taken.This is by far the best thing I`ve ever read about negotiation. It is equally relevant for the individual who would like to keep his friends, property, and income and the statesman who would like to keep the peace." –John Kenneth Galbraith"
The Art of Seduction by Robert Greene
The Art of Seduction by Robert Greene
The season's most talked-about all-purpose personal strategy guide and philosophical compendium," said Newsweek of Robert Greene's bold, elegant, and ingenious manual of modern manipulation, The 48 Laws of Power. Now Greene has once again mined history and literature to distill the essence of seduction, the most highly refined mode of influence, the ultimate power trip.

The Art of Seduction is a masterful synthesis of the work of thinkers such as Freud, Ovid, Kierkegaard, and Einstein, as well as the achievements of the greatest seducers throughout history. From Cleopatra to John F. Kennedy, from Andy Warhol to Josephine Bonaparte, The Art of Seduction gets to the heart of the character of the seducer and his or her tactics, triumphs and failures. The seducer's many faces include: the Siren, the Rake, the Ideal Lover, the Dandy, the Natural, the Coquette, the Charmer, and the Charismatic. Twenty-four maneuvers will guide readers through the seduction process, providing cunning, amoral instructions for and analysis of this fascinating, all-pervasive form of power. Just as beautifully packaged and every bit as essential as The 48 Laws of Power, The Art of Seduction is an indispensable primer of persuasion and offers the best lessons on how to take what you want from whomever you want or how to prevent yourself from being taken.
Unlimited Power Anthony Robbins
Unlimited Power Anthony Robbins
YES, YOU CAN BE, DO, HAVE AND ACHIEVE THE THINGS YOU WANT IN LIFE
Unlimited Power, the international bestseller by Anthony Robbins, has guided millions along the path to success. Now, in Unlimited Power: A Black Choice, Robbins and his longtime associate and friend Joseph McClendon III. an authority in the African-American community and Head Trainer for Robbins Research International, address the specific needs of African Americans in search of knowledge, courage, success, and a better quality of life.
Robbins and McClendon here provide the inspiration and tools to help African Americans overcome roadblocks and cultural conditioning that might keep them from enjoying the life of their dreams. Step by step, Robbins and McClendon show how to eliminate fears and phobias, fuel the body with renewed health and energy, dramatically improve relationships, and become a persuasive communicator. Readers learn:
* The seven lies of success
* How to duplicate the success of others
* The five keys to wealth and happiness
* How to determine one's values
* How to resolve inner conflicts that are the source of self-destructive behaviour
* What they really want and how to achieve it
With Unlimited Power: A Black Choice. Anthony Robbins and Joseph McClendon III have written a unique and dynamic book that will provide African Americans with a program for super success in all aspects of their lives.
The 33 Strategies of War by Robert Greene
The 33 Strategies of War by Robert Greene
Brilliant distillations of the strategies of war—and the subtle social game of everyday life—by the bestselling author of The 48 Laws of Power and Mastery

Robert Greene's groundbreaking guides, The 48 Laws of Power,The Art of Seduction, and his latest book, Mastery, espouse profound, timeless lessons from the events of history to help readers vanquish an enemy, ensnare an unsuspecting victim, or become the greatest in your field. In The 33 Strategies of War, Greene has crafted an important addition to this ruthless and unique series.



Spanning world civilizations, synthesizing dozens of political, philosophical, and religious texts and thousands of years of violent conflict, The 33 Strategies of War is a comprehensive guide to the subtle social game of everyday life informed by the most ingenious and effective military principles in war. Structured in Greene's trademark style, The 33 Strategies of War is the I-Ching of conflict, the contemporary companion to Sun Tzu's The Art of War.



Abundantly illustrated with examples from history, including the folly and genius of everyone from Napoleon to Margaret Thatcher, Shaka the Zulu to Lord Nelson, Hannibal to Ulysses S. Grant, as well as movie moguls, Samurai swordsmen, and diplomats, each of the thirty-three chapters outlines a strategy that will help you win life's wars. Learn the offensive strategies that require you to maintain the initiative and negotiate from a position of strength, or the defensive strategies designed to help you respond to dangerous situations and avoid unwinnable wars. The great warriors of battlefields and drawing rooms alike demonstrate prudence, agility, balance, and calm, and a keen understanding that the rational, resourceful, and intuitive always defeat the panicked, the uncreative, and the stupid. An indispensable book, The 33 Strategies of War provides all the psychological ammunition you need to overcome patterns of failure and forever gain the upper hand.
The Obstacle Is the Way: The Timeless Art of Turning Trials into Triumph
The Obstacle Is the Way: The Timeless Art of Turning Trials into Triumph
"The impediment to action advances action. What stands in the way becomes the way." — Marcus Aurelius

We are stuck, stymied, frustrated. But it needn't be this way. There is a formula for success that's been followed by the icons of history—from John D. Rockefeller to Amelia Earhart to Ulysses S. Grant to Steve Jobs—a formula that let them turn obstacles into opportunities. Faced with impossible situations, they found the astounding triumphs we all seek.

These men and women were not exceptionally brilliant, lucky, or gifted. Their success came from timeless philosophical principles laid down by a Roman emperor who struggled to articulate a method for excellence in any and all situations.

This book reveals that formula for the first time—and shows us how we can turn our own adversity into advantage.
The Secret by Rhonda Byrne
The Secret by Rhonda Byrne
In 2006, a groundbreaking feature-length film revealed the great mystery of the universe—The Secret—and, later that year, Rhonda Byrne followed with a book that became a worldwide bestseller.

Fragments of a Great Secret have been found in the oral traditions, in literature, in religions, and philosophies throughout the centuries. For the first time, all the pieces of The Secret come together in an incredible revelation that will be life-transforming for all who experience it.

In this book, you'll learn how to use The Secret in every aspect of your life—money, health, relationships, happiness, and in every interaction you have in the world. You'll begin to understand the hidden, untapped power that's within you, and this revelation can bring joy to every aspect of your life.

The Secret contains wisdom from modern-day teachers—men and women who have used it to achieve health, wealth, and happiness. By applying the knowledge of The Secret, they bring to light compelling stories of eradicating disease, acquiring massive wealth, overcoming obstacles, and achieving what many would regard as impossible.
The Power by Rhonda Byrne
The Power by Rhonda Byrne
The Secret revealed the law of attraction. Now Rhonda Byrne reveals the greatest power in the universe—The Power to have anything you want.

In this book you will come to understand that all it takes is just one thing to change your relationships, money, health, happiness, career, and your entire life. Every discovery, invention, and human creation comes from The Power. Perfect health, incredible relationships, a career you love, a life filled with happiness, and the money you need to be, do, and have everything you want, all come from The Power. The life of your dreams has always been closer to you than you realized, because The Power—to have everything good in your life—is inside you. To create anything, to change anything, all it takes is just one thing…THE POWER.
The Autobiography of Malcom X by Malcolm X, Alex Haley
The Autobiography of Malcom X by Malcolm X, Alex Haley
If there was any one man who articulated the anger, the struggle, and the beliefs of African Americans in the 1960s, that man was Malxolm X. His AUTOBIOGRAPHY is now an established classic of modern America, a book that expresses like none other the crucial truth about our times.
"Extraordinary. A brilliant, painful, important book."
TEH NEW YORKTIMES
The Sixteenth Round: From Number 1 Contender to Number 45472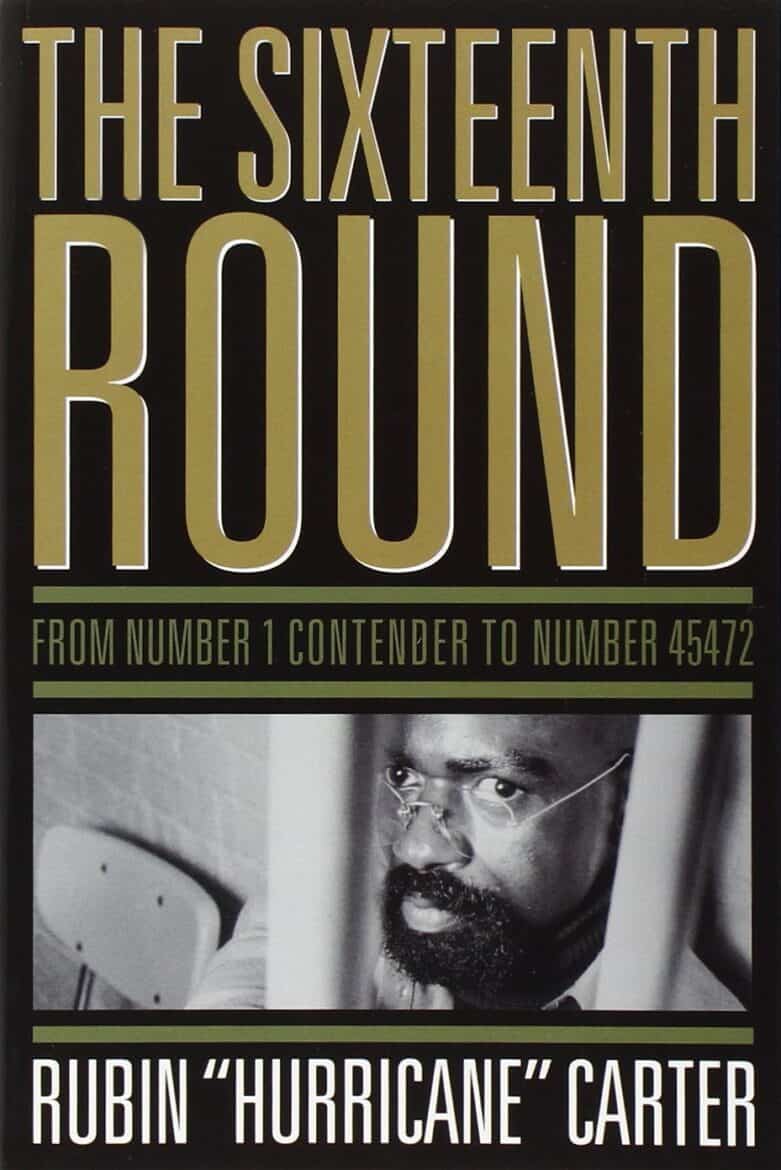 The Sixteenth Round: From Number 1 Contender to Number 45472
Rubin "Hurricane" Carter was riding a wave of success. The survivor of a difficult youth, he rose to become a top contender for the middleweight boxing crown. But his career crashed to a halt on May 26, 1967, when he and another man were found guilty of the murder of three white people and sentenced to three consecutive life terms.             Written from prison and first published in 1974, The Sixteenth Round chronicles Hurricane's journey from the ring to solitary confinement. The book was his cry for help to the public, an attempt to set the record straight and force a new trial. Bob Dylan wrote his classic anthem "Hurricane" about his struggle, and Muhammad Ali and thousands of others took up his cause. The power of Carter's voice, as well as his ironic humor, makes this an eloquent, soul-stirring account of a remarkable life.
Bad as I Wanna Be by Dennis Rodman, Tim Keown
Bad as I Wanna Be by Dennis Rodman, Tim Keown
A wild ride inside the glowing head of Dennis Rodman–the NBA's greatest rebounder and America's most outspoken and outrageous athlete.



When Sports Illustrated put the man they call "America's most provocative athlete" on their cover, they sold more copies than any other issue they had sold in a decade (except the swimsuit issue). Why? Because Dennis Rodman, superstar basketball player who joined the Chicago Bulls for the 1996 season, has more in common with Mick Jagger than with his new teammate Michael Jordan. With his body-covering tattoos and ever-changing fluorescent hair, Rodman's sideline antics and celebrated benchings have captivated sports fans as much as his record-breaking on-court performances and earned him a reputation as a rebel with the same penchant for shocking behavior as his on-again off-again squeeze, Madonna. In Bad as I Wanna Be he shares his surprising and candid opinions on everything from fame, money, and race relations, to sex, drugs, and rock-n-roll–and he'll talk about his life, from going to prison for stealing watches to his daughter, the light of his life.



At a time when most celebrities and professional athletes try to control their public personas like politicians and refrain from expressing their true beliefs, Dennis Rodman is a refreshingly unique, uncompromising individual who both transcends his world and refuses to conform to it. Bad as I Wanna Be is as candid, intriguing, and unforgettable as he is.
Michael Jordan: The Life by Roland Lazenby
Michael Jordan: The Life by Roland Lazenby
The Shrug. The Shot. The Flu Game. Michael Jordan is responsible for sublime moments so ingrained in sports history that they have their own names. When most people think of him, they think of his beautiful shots with the game on the line, his body totally in sync with the ball — hitting nothing but net.

But for all his greatness, this scion of a complex family from North Carolina's Coastal Plain has a darker side: he's a ruthless competitor and a lover of high stakes. There's never been a biography that encompassed the dual nature of his character and looked so deeply at Jordan on and off the court — until now.

Basketball journalist Roland Lazenby spent almost thirty years covering Michael Jordan's career in college and the pros. He witnessed Jordan's growth from a skinny rookie to the instantly recognizable global ambassador for basketball whose business savvy and success have millions of kids still wanting to be just like Mike. Yet Lazenby also witnessed the Michael Jordan whose drive and appetite are more fearsome and more insatiable than any of his fans could begin to know. Michael Jordan: The Lifeexplores both sides of his personality to reveal the fullest, most compelling story of the man who is Michael Jordan.

Lazenby draws on his personal relationships with Jordan's coaches; countless interviews with Jordan's friends, teammates, and family members; and interviews with Jordan himself to provide the first truly definitive study of Michael Jordan: the player, the icon, and the man.